Sharing Screens (and graphs)
You can share a screenshot of any screen in the BehaviorFlow app by using the Share feature on the iPad. This means you can share a screenshot of any page by printing it, emailing it or sending the screenshot by text.
Take a Screenshot:
To begin, take a screenshot of the BehaviorFlow screen you would like to share. This is done by simultaneously pressing the "Home" button and the "On/Off" button.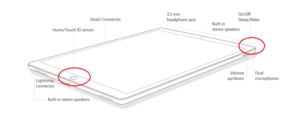 When the screenshot is taken, a small window appears in the lower left corner of the screen, previewing the screenshot. Tap on that window before it disappears. If you miss tapping in time, either take another screenshot and try again, or see the section below about "Sharing from Photos".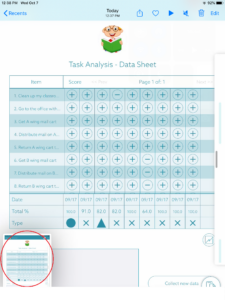 To share, press the Share icon in the top right corner of the page and then press the icon of the method you'd like to use to share (Mail, Messages, AirDrop, Print …).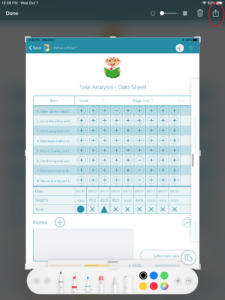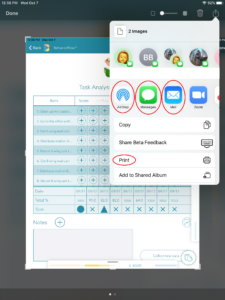 Share the Screenshot:
Enter the info needed to send the screenshot for the method you've chosen. The samples below show examples of sharing via Messages and Email.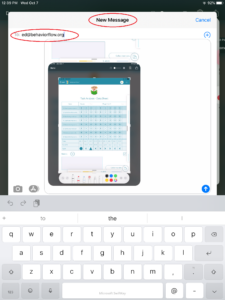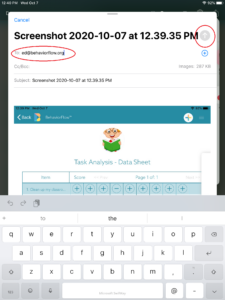 After sharing, press Done in the upper left had corner of the screen. You can either Delete the Screenshot or Save it to Photos. If you're done with the graph, you can delete it. If you'd like to share it again, you can save it to Photos,  where it is saved on your iPad in the Photos app.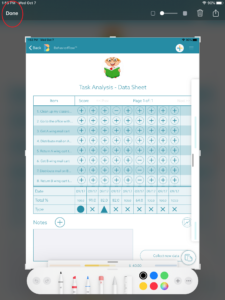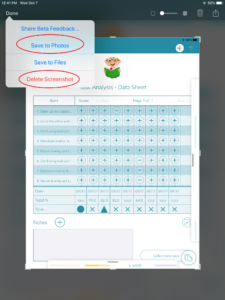 You're done!
You can also read below to see how to print a saved graph/screenshot from Photos
Sharing from Photos:
Whenever you take a screenshot, that screenshot is saved to the Photos app on your iPad. You can select any image in your Photos and print it also. Open the Photos app and click on the screenshot you wish to print. The selected screenshot will appear. To share the screenshot, click on the Share icon in the upper right corner.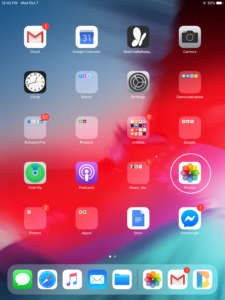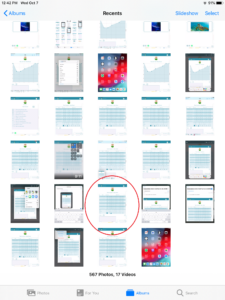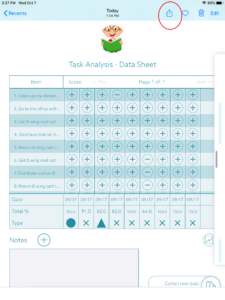 Click on the icon of the tool you'd like to use to share and proceed as you did above under: Share the Screenshot. Note that after the share is complete, you will return to the Photos app, and will not need to choose whether to Delete or Save to Photos, since the screenshot is already in the Photos app.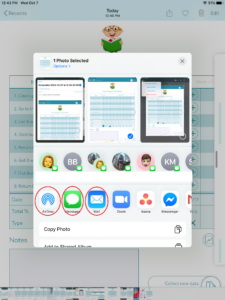 Thanks for reading and let us know if you have any comments in the comments box below!